The Philosophical Beauty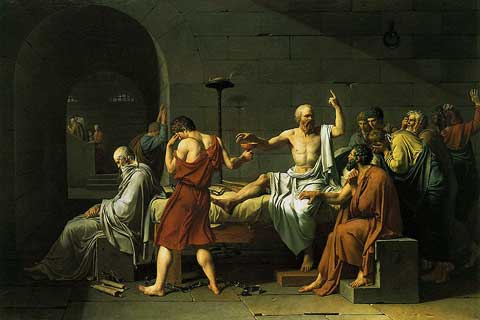 The_Death_of_Socrates by Jacques-Louis David [Public domain], via Wikimedia Commons
In episode eight of our Awaking Beauty series, people at Westerly College Oxford are beginning to accept that Princess Talia is brilliant, if somewhat strange. But although she is a genius at languages and music, she hates Philosophy tutorials. She insists that the ancient Greek thinker, Socrates, was one of the most irritating men who ever lived, and talks just as if she knew him personally.
Basil tries to help her, and she shares an amazing vision with him.
If you have been listening to our Awaking Beauty series you have probably been wondering whether Princess Talia really does have fantastic powers, or whether she is just odd. Let us know what you think.
We would like to thank our sponsor, the Center for Guided Montessori Studies.
Read by Elizabeth. Story by Bertie. دانلود فایل صوتی و متن در ادامه مطلب