The Cowherd and the Weaving Maid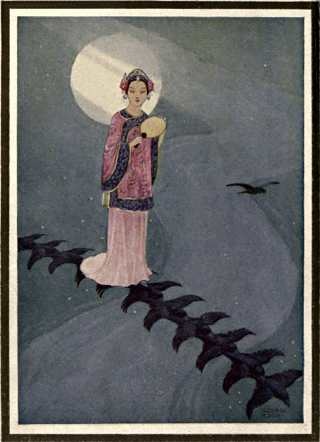 Most fairytales end when the hero and heroine marry and live happily ever after. This ancient Chinese myth does not stop on the wedding day. It tells the tale of a cowherd who looks after an old Ox. The Ox is semi-devine. He is a star who is spending some time of Earth. He decides to help the boy to marry one of the weaving maidens who blow the clouds through the sky. But the Queen of Heaven is not pleased by this plan.
The tale is recalled every year in August on the Chinese festival known as The Double Seventh. It is a holiday a little like Valentine's day that celebrates romantic love.
Read by Natasha. Adapted for Storynory by Bertie.
دانلود صوت و متن در ادامه مطلب